License / Certification
Ionique Co., Ltd. recieved license from Department of Agriculture (Thailand);
Organic fertilizer production license to trade No. 69/2552.

Fertilizer production license to trade No. 31/2551.

A license for the fertilizer No. 171/2551.

Export license application No. 30/2551.

complete fertilizer registrations.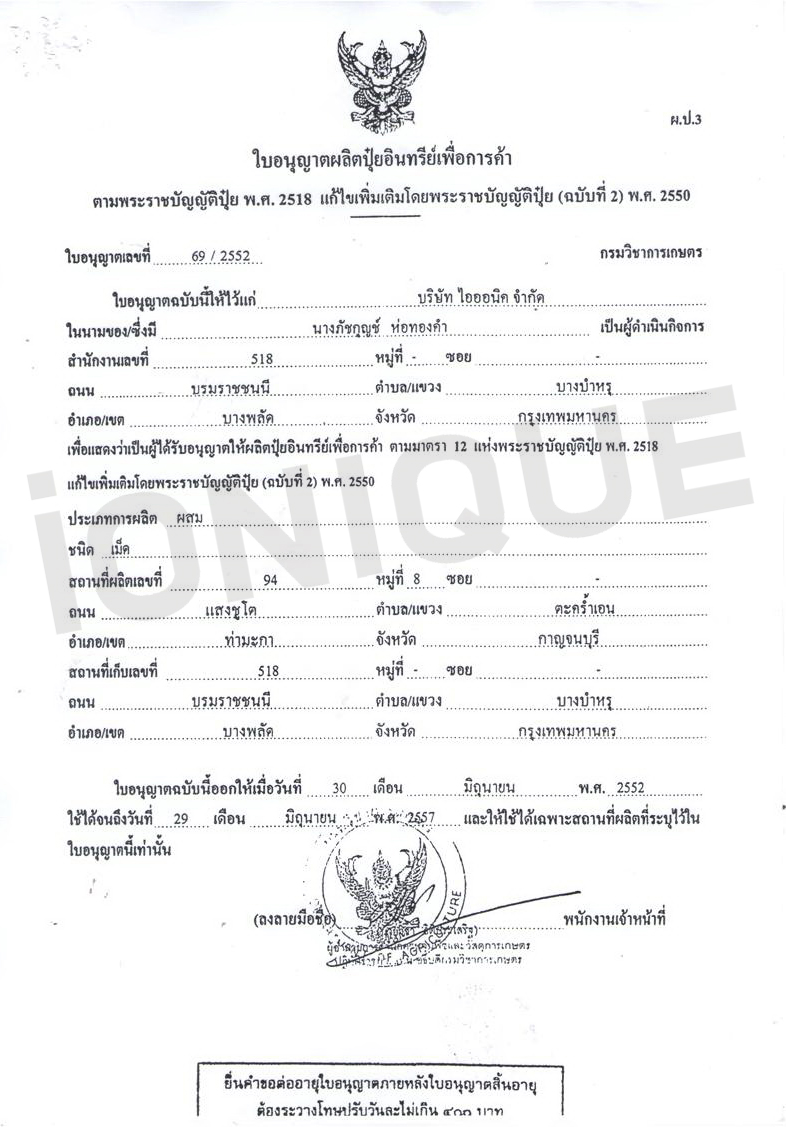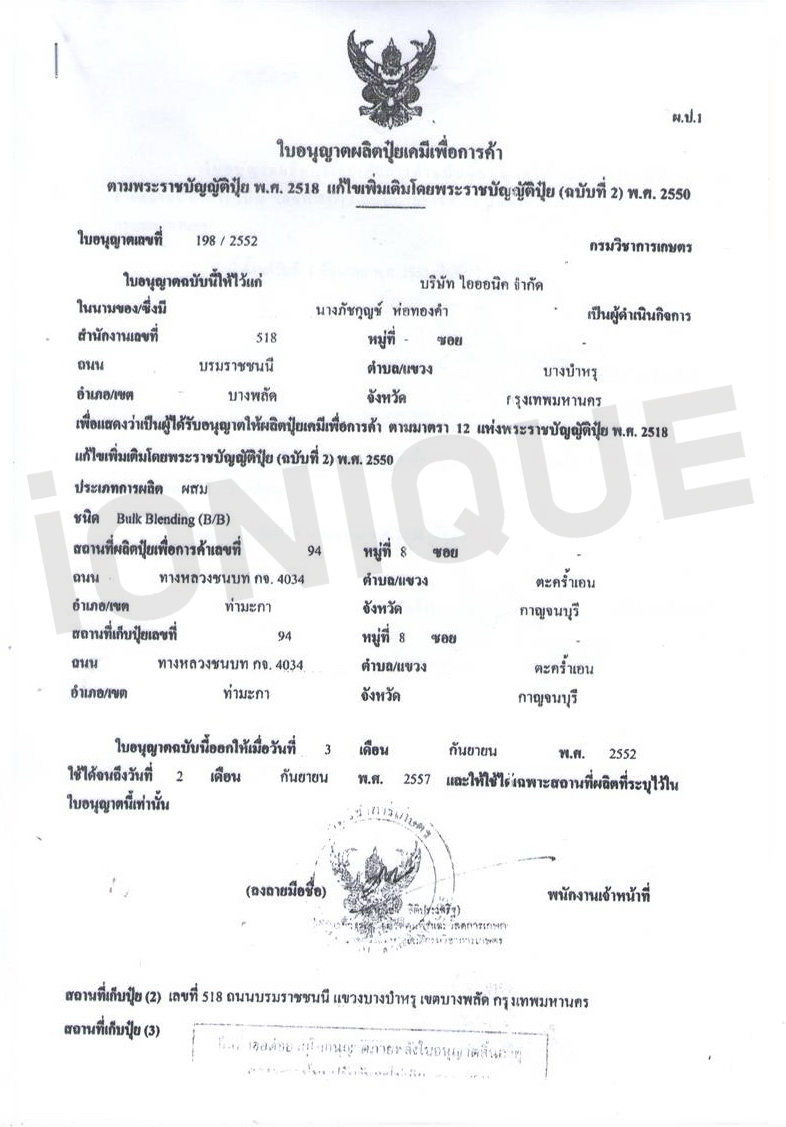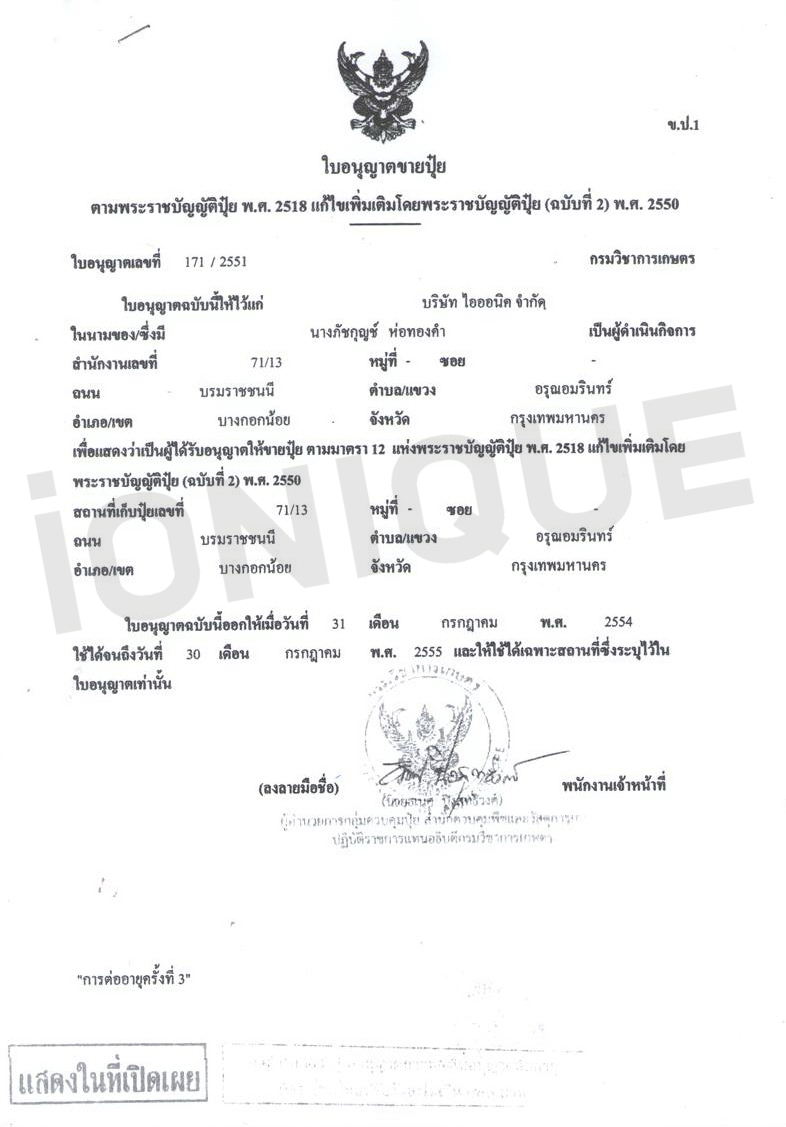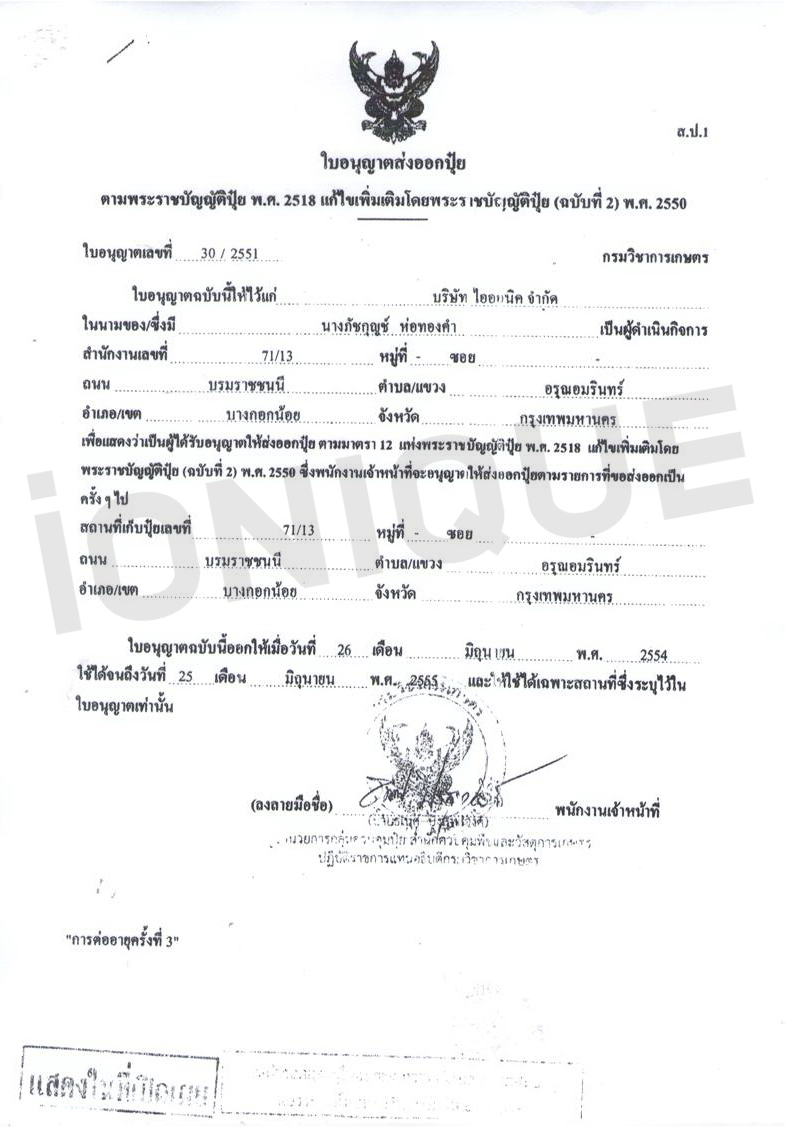 With high quality and standard production process and products, Ionique has been certified by various famous global institutes.
• ISO 9001: 2008 Standard by Lloyd's Register Quality Assurance.
• IFOAM award from the office of organic standards.
• HALAL standards from the Office of the Central Islamic Committee of Thailand, the first and only of Thailand.
• Q award from the Land Development Department Ministry of Agriculture and Cooperatives
---