Manufacture & Distribute Fertilizer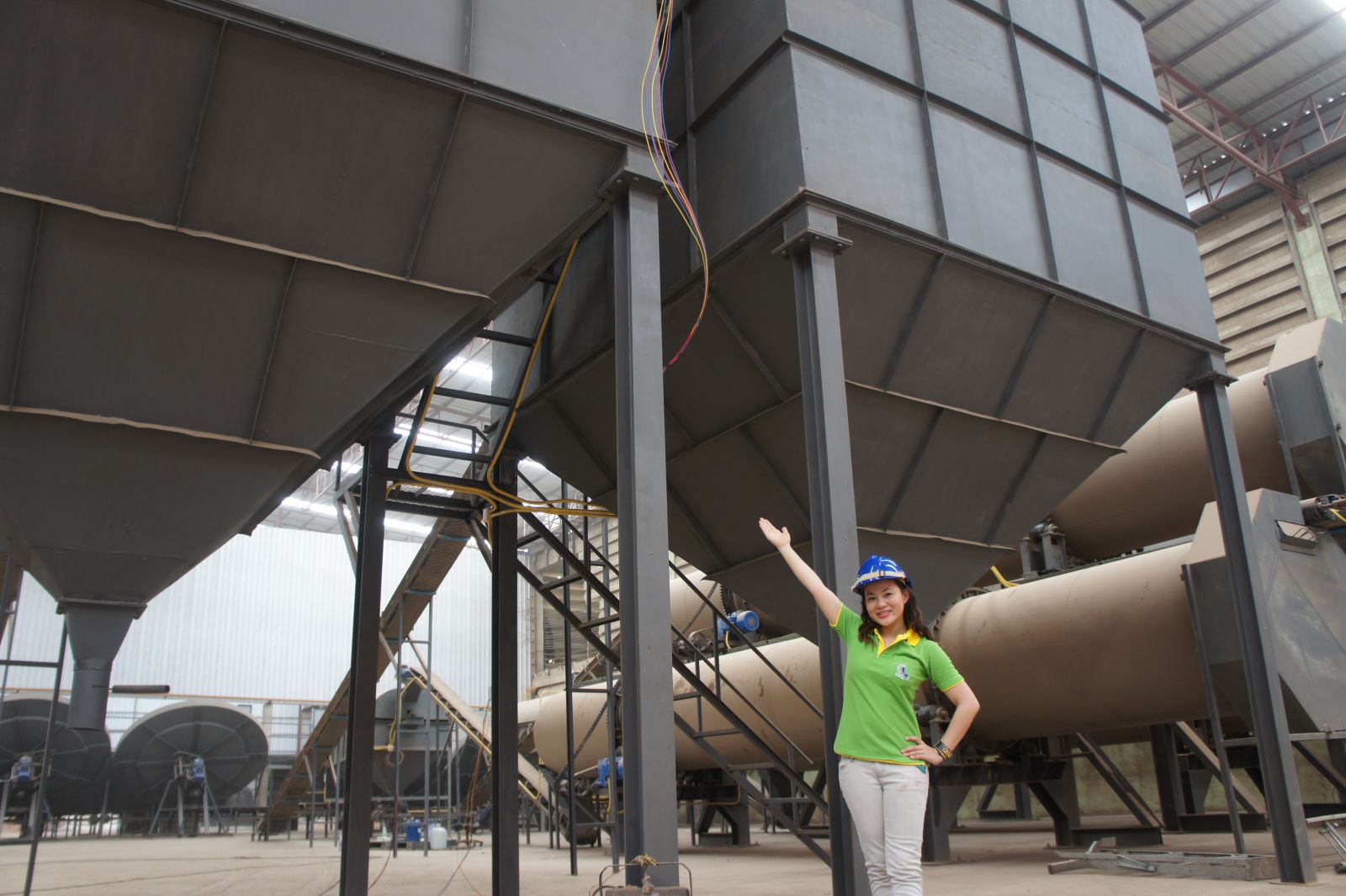 The core business of Ionique Co., Ltd. is manufacturing and distributing effective organic fertilizer, organic-chemical fertilizer and soil conditioner,
under "Double Eagle" brand. Besides, we have organic liquid plant stimulant, organic fungicides and pesticides. We have total over than 40 products.

Ensuring quality by huge two manufacturing factories; Kanchanaburi 1 factory for solid fertilizer manufacturing and Kanchanaburi 2 factory for
liquid fertilizer manufacturing. The machines are specially designed to meet the high capacity and maximum effectiveness of fertilizer production,under the
international industry standard ISO 9001: 2008 certified by the Institute of Inspection "Lloyds" (Lloyds Register Quality Assurance).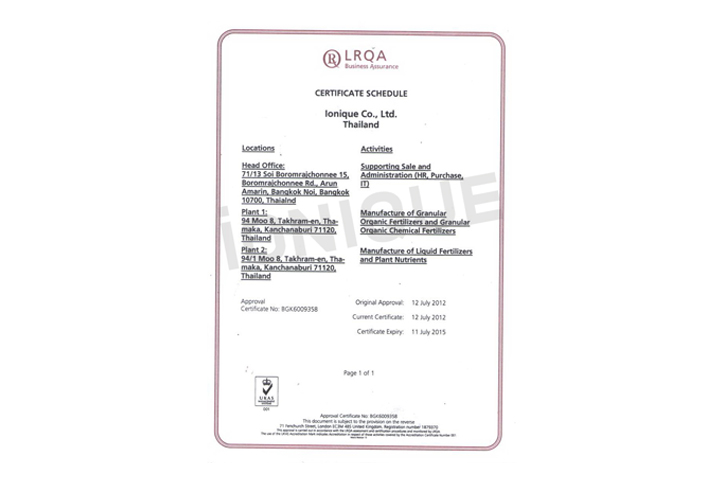 The products were created by innovative & modern production technologies such as 3T technology (3 layers of fertilizer -microorganism, slow release nutrients,
and fast release nutrients), HCC technology to prevent nitrogen sublimation. Plant nutrients can be absorbed and utilized for highest benefit.
Ionique's products have to pass 9 steps of quality control inspection strictly by QC team and plant nutrient analysis from scientific laboratory " iLab" with
"Fast&Firm" concept under standard ISO / IEC 17025.

Check the quality of raw materials by separating impurities measurement and control moisture
• Control of material mixing procedure to mix ingredients together to meet the precise formulation
• Control of mixed materials The ingredients together Meet the precise formulation
• Analysis fertilizer; moisture, the granule strength and dissolution.
• Control of fertilizer packaging, weighted by computer system individually bag by bag
• Analysis plant nutrient by scientific laboratory. The nutrient formula is in the 100-105% from original formula.
• Analysis of chemical properties; pH, EC and CEC for efficiency in nutrient discharge.
• Control product storage with pallet system to prevent damage from overlay. Move fast and convenient transport
• Check product quality in inventory every seven days; the smell, color, physical strength, moisture and neat packaging.
• Inspect physical and chemical product quality before delivery and delivery together with certificates
For more information;
IONIQUE CO., LTD.
Tel: 02-884-9155
E-mail : admin@ionique.co.th
---